Crypto Bot
The nice part of crypto currency is how easy it is to talk to the exchanges and gather data. This project scans cryptocurrency futures for opportunities.
To assist with trading on the Binance Futures market, I created a simple scanner which can gather real time trading information and draw candlestick charts. The bot can also make decisions and trade.
I experimented with gathering twitter feeds too, in order to do some sentiment analysis.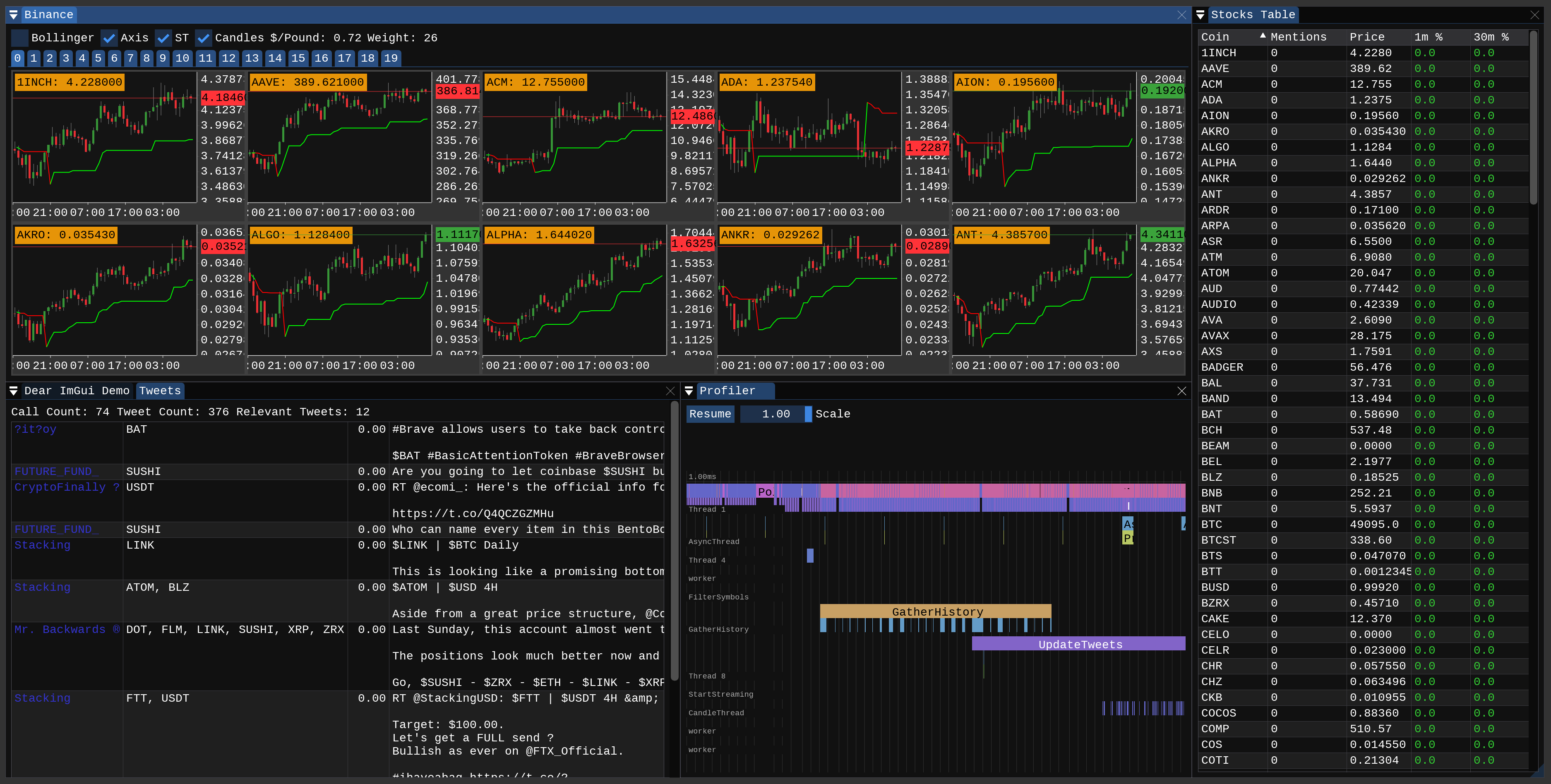 comments powered by